Furnace Repair

Chicago, IL
Chicago Emergency Furnace Repair
When you need an emergency furnace repair in Chicago and surrounding areas, don't look further than Browns Heating & Cooling! Winter temperatures in Cook County can drop into the low 20s and even lower. If your heater is having an issue, it can create a dangerous situation in your home. Our technicians have the skills needed to complete any heating repairs efficiently and properly. Since our locally owned and operated Heating Company opened in 2016, we've been offering high-quality services. We're EPA certified, and our technicians are given ongoing training. To provide peace of mind, all of our results are backed with a 100% customer satisfaction guarantee!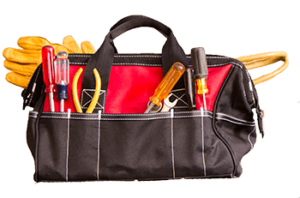 ✓ Meet Individual Customer needs
✓ Offer Comprehensive services
✓ Charge affordable prices
Before we begin a repair, we'll give you a cost estimate to review. We take the time to explain any options that our customers have for moving forward with a job. That's just part of what makes us the furnace & heating repair service company of choice in the area!
Keeping Your Heating System Running Well
Whether your Chicago furnace won't turn on at all or is making strange noises, we can be your furnace and heating repair service company! Our technicians will arrive to your home as soon as possible with everything needed. They'll be wearing the company uniform, will treat your home with respect, and will remove all waste when they're done. At Browns Heating & Cooling, we can make any routine or emergency furnace repair services in Chicago area go smoothly.
✓

Strange noises and smell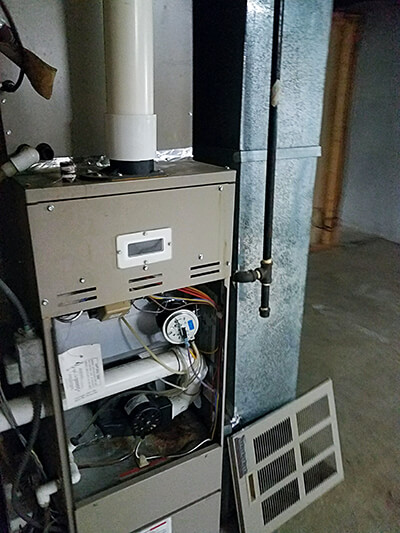 When we're done with a repair, your heating system will be running efficiently and reliably. We want our customers to have complete peace of mind about the furnaces in their homes.
Browns Heating & Cooling is dedicated to achieving the best possible customer satisfaction by providing continuous training and upholding the highest standards. Our efforts have been recognized by Bryant, and we are proud to be a Bryant Factory Authorized Dealer. This accolade acknowledges our commitment to quality and service. To ensure the best possible performance and dependability of your equipment, we use only Factory Authorized Parts.
Schedule A Furnace Repair Today
At Browns Heating & Cooling, we're able to offer both commercial and residential services in Chicago. We understand the importance of getting repairs done quickly, so we offer 24/7 emergency furnace repair availability. Our technicians are fully licensed, bonded, and insured. Our so many customers rely on us to complete every repair in a highly professional manner. We want people to have an outstanding experience. Our furnace service company takes pride in every job we complete in Chicago!
We're also happy to help with Furnace replacement and installation or furnace maintenance tune-ups! To learn more about how we could serve your needs, call our office today.
How Do I Know If I Need A New Furnace Or Just A Repair?
There can be many signs that your furnace needs to be repaired or replaced. Signs can range from strange noises and smells coming from the unit, to pilot lights that won't stay lit, to the furnace not providing enough heat. If you're unsure of which type of service your furnace needs, please contact our experienced professionals to schedule service call.
Do You Offer Emergency Furnace Repair?
Yes, we offer 24/7 emergency services for furnace repair in Chicago. We know that when you need a repair, you need it quickly. That's why we make ourselves available to you at any time of the day or night.
Are Your Technicians Licensed?
Yes, all of our technicians are fully licensed, bonded and insured. We take pride in the quality of our work and strive for customer satisfaction with every job we do.
Do we provide furnace maintenance?
Yes, we offer furnace maintenance and tune-ups to ensure your system efficiency. Our technicians can diagnose and repair any issues that might be causing your furnace to malfunction. We also offer installation and replacement services for those looking to upgrade their systems. Contact us today for more information!
Do We Offer 24 Hour Emergency Heating And Air Conditioning Repair Service?
Yes, we offer 24 hour emergency services for both heating and air conditioning unit repair in Chicago. Our technicians are experienced and highly trained to get the job done quickly and efficiently. Contact us any time to have your system repaired! We will be happy to assist you.