Top-Rated Air Purifier Services in Chicago, IL
Chicago's Trusted Choice for Air Purifier Services – Browns Heating & Cooling
The quest for clean and fresh air is paramount in the heart of the bustling Windy City. Chicago's air quality, influenced by urbanization and seasonal changes, emphasizes the crucial need for efficient air purifiers. Enter Browns Heating & Cooling – your local authority and trusted partner in ensuring pure air for your homes and offices.
A Reputation Built on Trust and Quality
We are the only company in Chicago with over 250+ 5-star reviews on Yelp. We also have over a hundred 5 reviews on Google.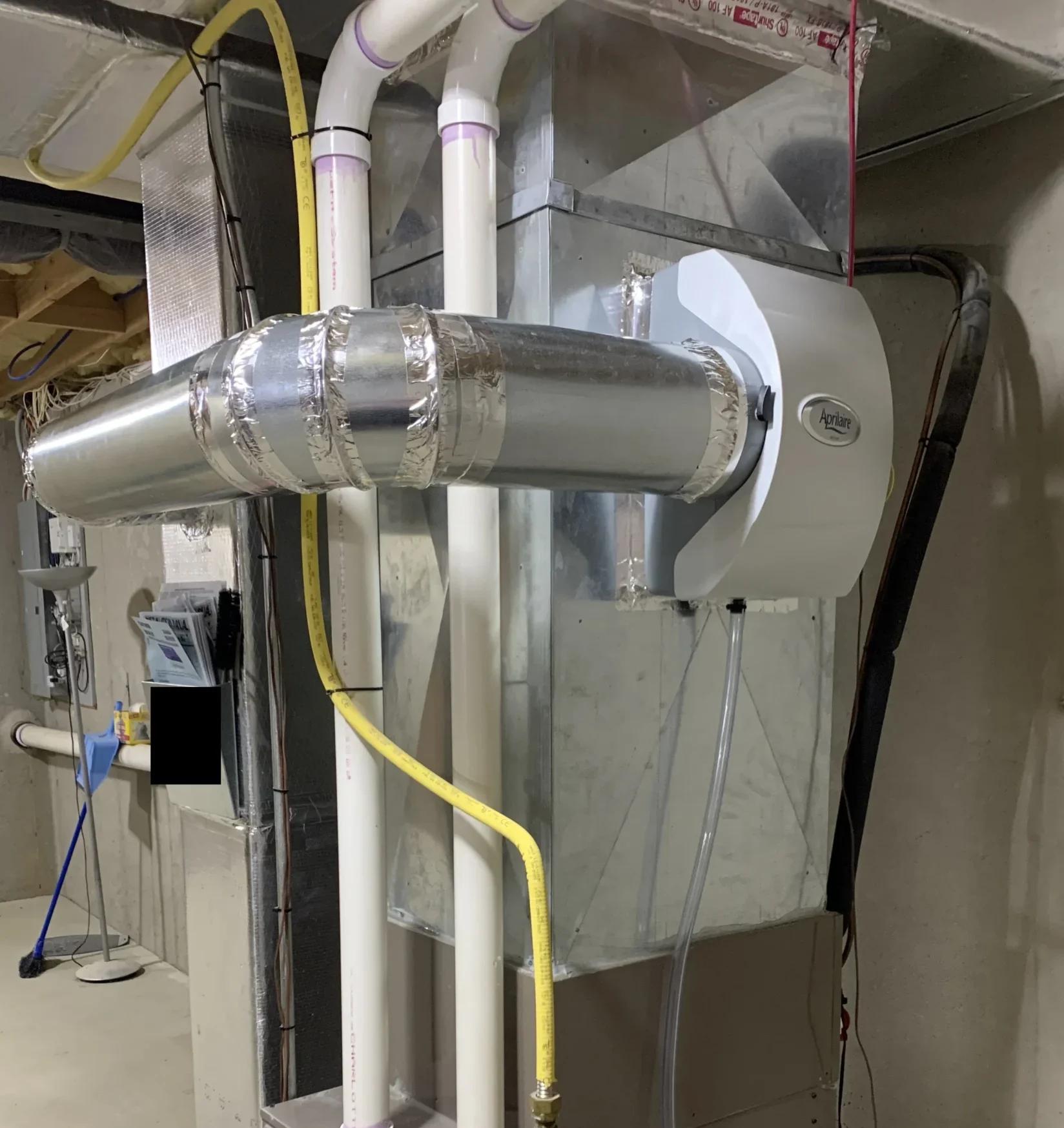 Why Chicago Residents Need Air Purifiers:
Urban Air Quality Concerns: Chicago's thriving urban life, while exhilarating, brings with it pollutants and particles that compromise indoor air quality. The hustle and bustle of city life, coupled with vehicular emissions and industrial activities, intensify the urgency for top-tier air purification solutions.
Household Allergens & Pollutants: From pet dander to smoke, our homes can be a hotbed for allergens. Everyday activities, like cooking or even certain hobbies, release pollutants that linger in the air. Air purifiers efficiently reduce these irritants, ensuring that every breath you take is a cleaner one.
Seasonal Allergies: As seasons shift, pollen and mold become frequent unwelcome guests. These microscopic invaders can aggravate allergies, disrupt sleep, and overall lessen your quality of life. With the right air purification systems, shield your home and family from these seasonal nuisances.
Why Choose Browns for Your Air Purifiers:
Experienced & Factory-Trained Technicians: Our team isn't just trained, they're EPA-certified, assuring you of a service backed by extensive expertise.
Proudly Serving Chicago Since 2016: Our years of dedication are reflected in the trust and loyalty of our clients.
24/7 Availability: HVAC needs can arise at any time. With Brown's, rest assured knowing we're always available without extra after-hour charges.
Proven Customer Satisfaction: Our 5-star reviews on Yelp and recognition as a trusted HVAC contractor on Google are testaments to our unwavering commitment to you.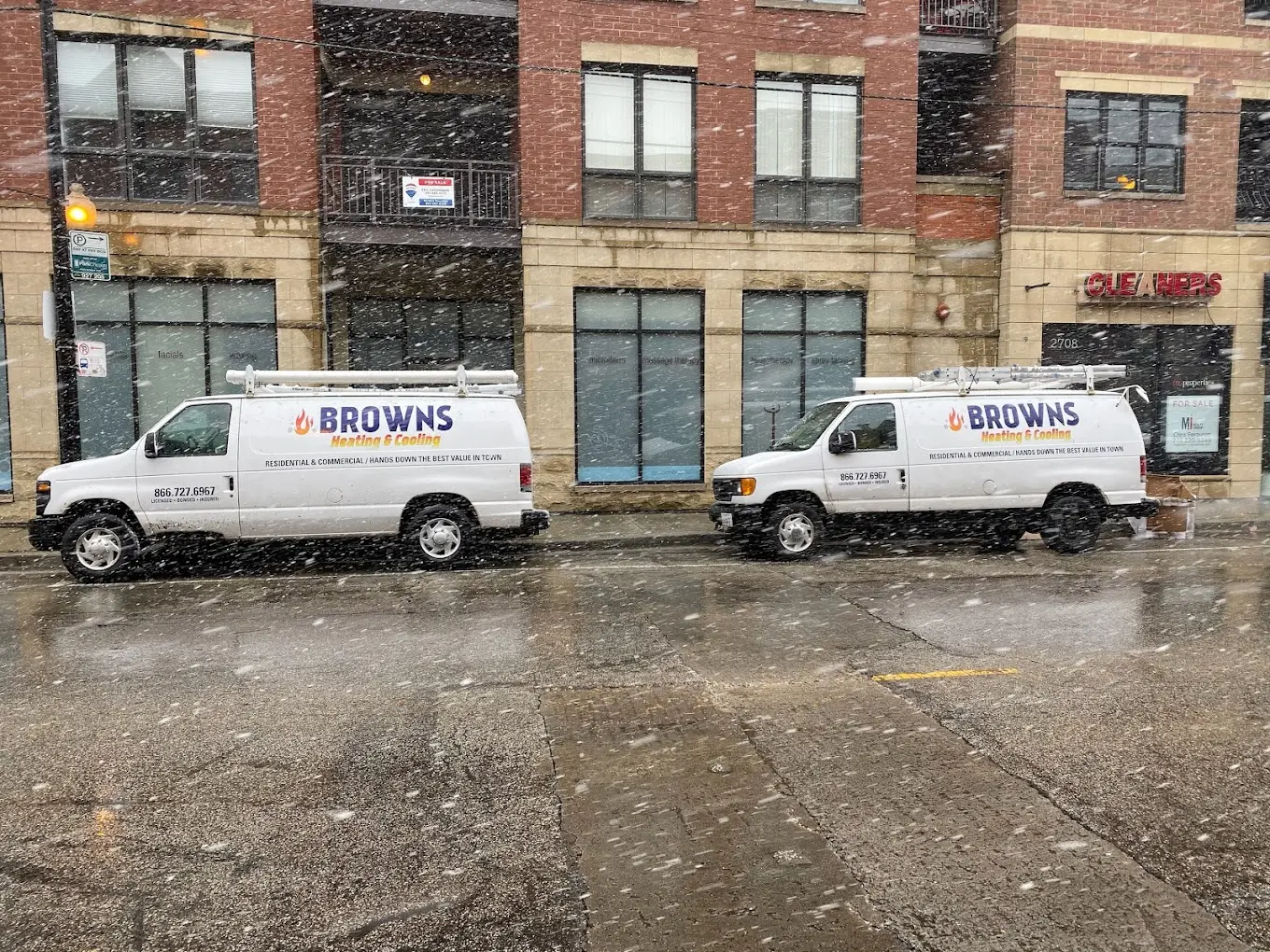 Reach Out for Pure Air in Chicago:
Looking to enhance your home's air quality? Your solution is just a call away. Experience the difference between cleaner and fresher air for better health and comfort. Partner with Chicago's trusted name in air purification.  
Dial (708) 536-8134 now or Connect with us online. Experience the Browns Heating & Cooling difference today – where Chicago's air quality is our top priority.
What pollutants do air purifiers in Chicago specifically target?
Air purifiers in Chicago are designed to target urban pollutants such as vehicle emissions, industrial by-products, as well as common indoor allergens like pollen, mold, and pet dander.
How often should I replace the filters in my Chicago air purifier?
It's advisable to replace filters every 6-12 months, but this can vary based on usage and the specific air quality challenges of your Chicago location.
Are there any local regulations or guidelines for using air purifiers in Chicago residences?
While there aren't strict regulations, it's recommended to follow manufacturer guidelines and EPA recommendations to ensure optimal performance in the Chicago climate.
How do seasonal changes in Chicago affect the performance of air purifiers?
Seasonal shifts bring varying allergens, from spring pollen to winter mold. Air purifiers adjust to these changes, but periodic maintenance can help maintain peak performance.
Do air purifiers help with Chicago's winter indoor heating air quality issues?
Yes! Air purifiers can reduce dryness and remove indoor heating pollutants, ensuring a comfortable and healthy environment during Chicago's colder months.