Humidifier & Dehumidifier Services in Chicago, IL
Browns Heating & Cooling: Leading Experts in Humidification & Dehumidification Solutions in Chicago, IL
Chicago's diverse climate presents unique challenges. Maintaining optimal humidity levels is crucial for comfort and health, and this is where quality humidifiers and dehumidifiers come into play.
Call now (708) 536-8134 or book your appointment online.
Expert Installation of Humidifiers & Dehumidifiers in Chicago
The effectiveness of your humidification and dehumidification system is largely influenced by its installation.
Why Proper Installation Matters: The longevity and efficiency of your system depend significantly on its installation. At Brown's Heating & Cooling, our EPA-certified technicians ensure impeccable setup, drawing from their in-depth experience and industry knowledge.
Custom Solutions for Your Space: Every space is different, and so are its humidity needs. We offer a curated range of humidifiers and dehumidifiers, designed to cater to Chicago's diverse requirements.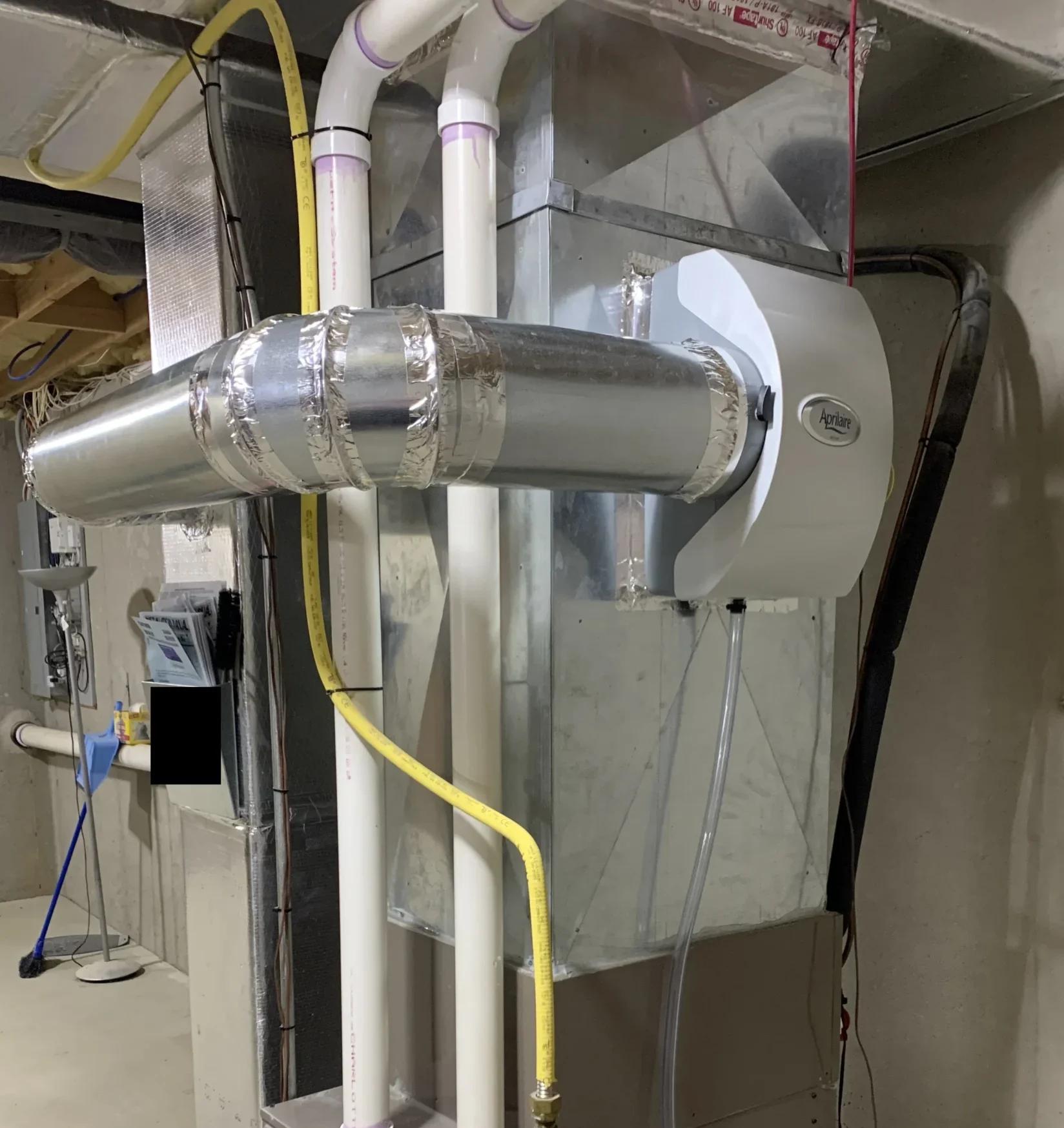 Chicago's Trusted Team for Humidifier & Dehumidifier Repairs
Equipment can falter over time, but with timely intervention, their optimal performance can be restored.
Timely Repairs for Continued Comfort
Issues left unchecked can escalate, compromising your comfort. Recognizing this, we are available 24/7 to ensure your systems run seamlessly, regardless of the hour.
Trustworthy and Efficient Service
Our factory-trained technicians are committed to precision, ensuring every repair is executed flawlessly. We value your time, striving always to get it right the first time.
Why Choose Browns Heating & Cooling for Your Humidity Needs?
Our track record speaks for itself, but our commitment to Chicago's residents is what truly sets us apart.
A Proud Tradition of Excellence
Established in 2016, Brown's Heating & Cooling has consistently demonstrated dedication to the residents of Chicago. Our mission? Ensuring comfort through all seasons.
Commitment Beyond Service
Beyond providing top-tier solutions, we stay updated with the latest in eco-friendly technology. Moreover, with us, there are no hidden charges – our services remain consistent, be it after-hours or during holidays.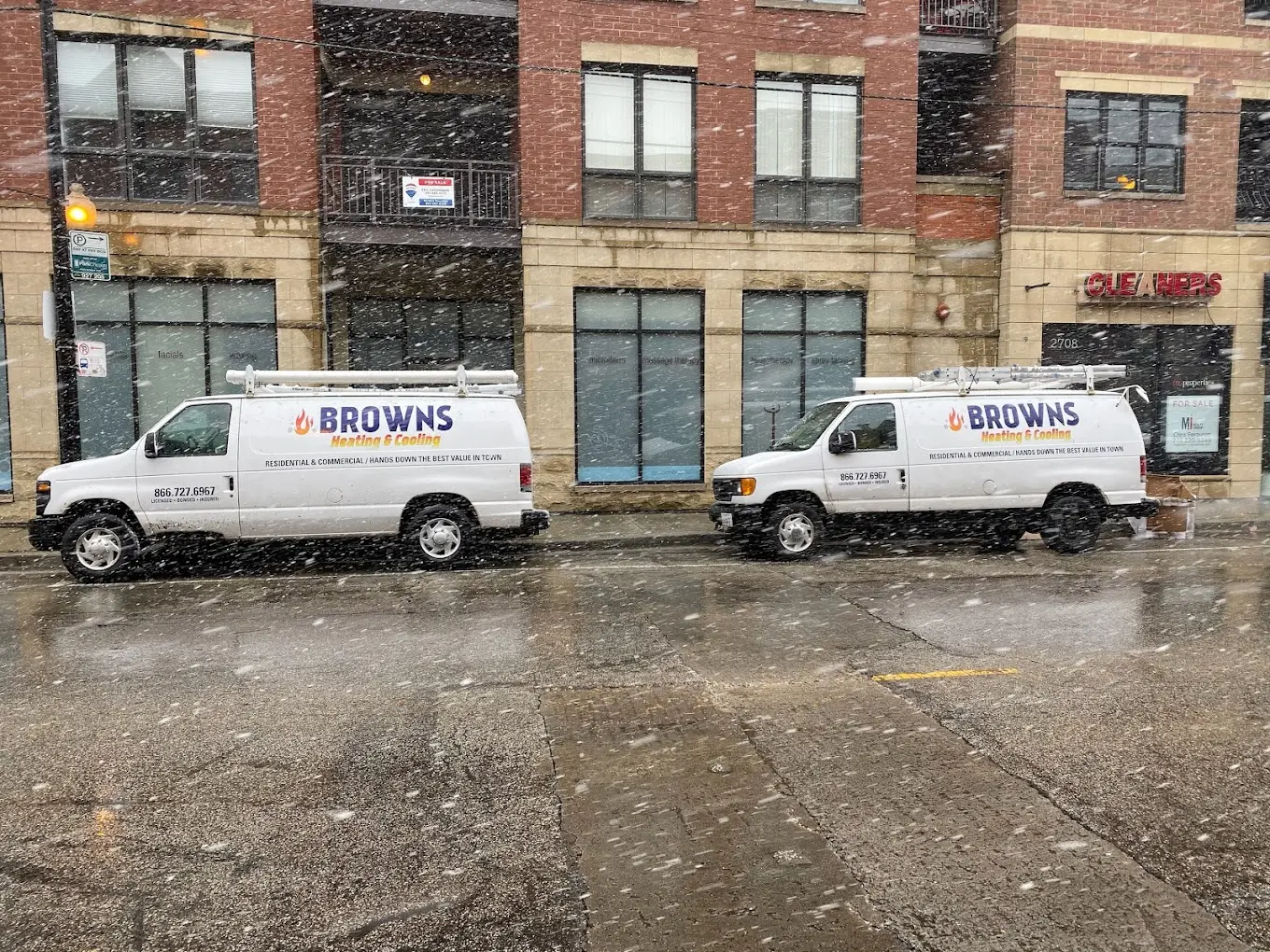 A Reputation Built on Trust and Quality
Browns Heating & Cooling is the Top Rated HVAC Company in Chicago.
We are the only company in Chicago with over 260+ 5-star reviews on Yelp and more than a hundred 5 reviews on Google. 
Check out testimonials from our valuable customers. 
Ready to Optimize Your Home's Air Quality? Schedule Your Chicago Humidity System Consultation Today!
Ensure your home breathes right. Your comfort is just a call away. For unparalleled humidifier and dehumidifier services in Chicago, trust the specialists who've been serving the community for years. Dial (708) 536-8134 now or connect with us online. Experience the Browns Heating & Cooling difference today – where Chicago's air quality is our top priority.
What's the difference between a humidifier and a dehumidifier?
A humidifier adds moisture to the air, ideal for Chicago's dry winters, while a dehumidifier removes excess moisture, perfect for humid summers.
How often should I service my humidity systems in Chicago's climate?
Given Chicago's varying climate, it's recommended to service your systems bi-annually, before winter and summer start.
Why is proper installation of my humidity system in Chicago crucial?
Correct installation ensures optimal efficiency, a long system lifespan, and alignment with Chicago's unique climatic needs.
Are there health benefits to using humidifiers and dehumidifiers in Chicago, IL?
Yes, maintaining balanced humidity can reduce respiratory issues, skin dryness, and allergen growth, especially in Chicago's fluctuating weather conditions.
Do Browns Heating & Cooling offer eco-friendly humidity solutions in Chicago?
Yes! Browns Heating & Cooling continuously explore eco-friendly products to provide Chicago residents with sustainable humidity solutions.