Smart Thermostat Installation Chicago
Browns Heating & Cooling: Your Chicago Smart Thermostat Installation Experts
In the heart of Chicago, as homes modernize and prioritize efficiency, smart thermostats have emerged as a beacon of advancement. And while the allure of these devices is undeniable, their true potential is unlocked only with smart thermostat installation in Chicago, IL. Enter Brown's Heating & Cooling, your trusted partner in elevating home comfort and energy management.
Your dream of a smarter home is just a call away!
Call now (708) 536-8134 or book an appointment online
Browns Heating & Cooling is the only HVAC Company in Chicago with over 260+ 5 Star reviews on Yelp. We are also top-rated on google maps with more than a hundred 5-star reviews.
Why Smart Thermostats are a Must for Chicago Homes?
Here is the reason to take smart thermostats into consideration:
Energy Efficiency & Cost Savings:
Imagine cutting down your monthly utility bills significantly. Smart thermostats, with their intelligent monitoring and adaptive scheduling, optimize your home's heating and cooling, resulting in tangible savings.
Home Comfort & Convenience:
Gone are the days of manual adjustments. With features like remote access, scheduling preferences, and voice control, smart thermostats redefine comfort on your terms.
Eco-Friendly Choice:
In a world pressing towards sustainability, smart thermostats stand out. By optimizing energy use, they not only benefit your pocket but also have a lesser carbon footprint, making them an environmentally conscious choice.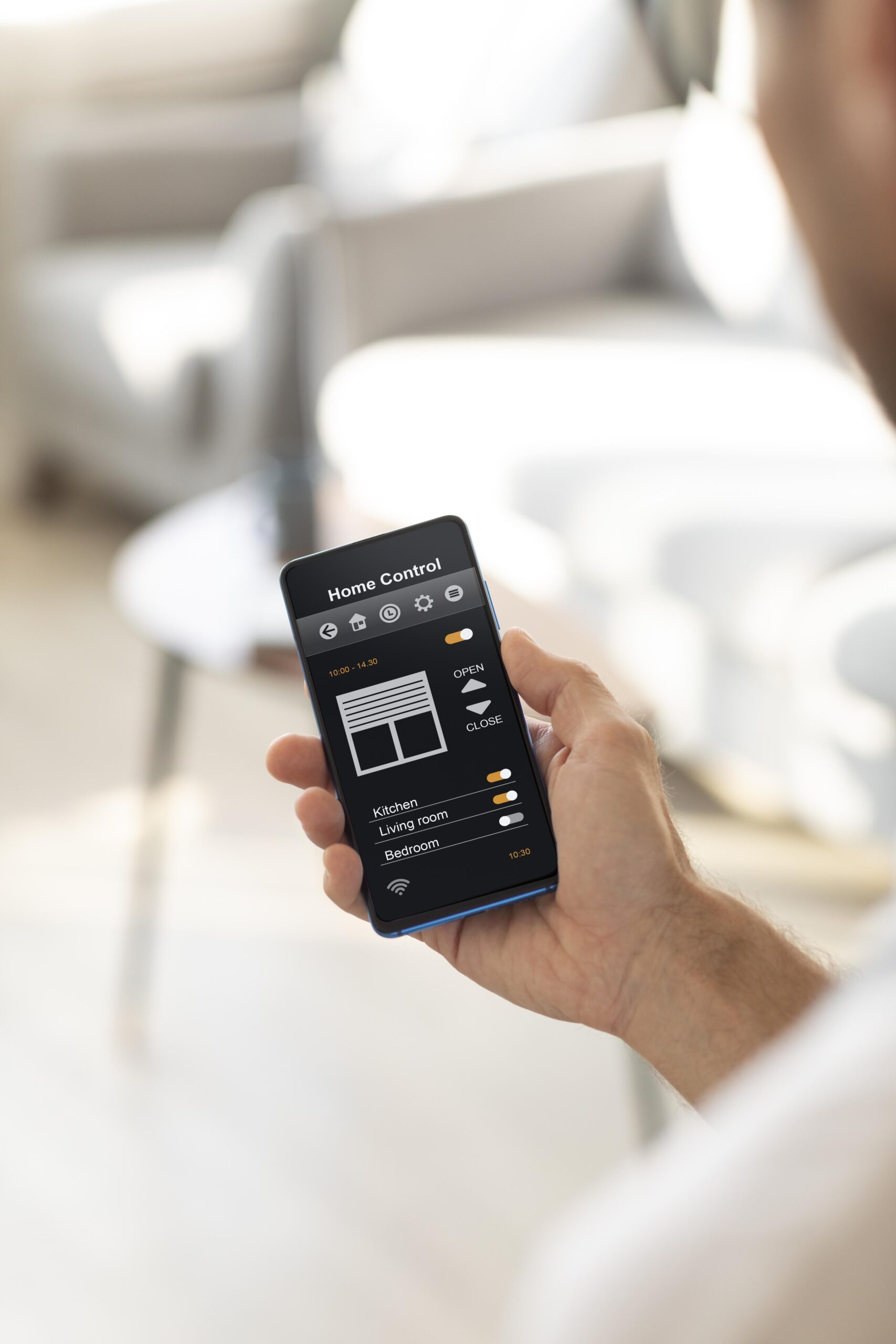 Expert Smart Thermostat Installation In Chicago, IL By Skilled Professionals
Comprehensive Consultation: Every home is unique. Our skilled professionals take the time to understand your home's distinct needs, ensuring the smart thermostat serves you best.
Seamless Installation: From unboxing to setting up, we ensure every step is executed with precision, guaranteeing flawless performance from your device.
Personalized Tutorial: Empowerment is key. Post-installation, we walk you through the features, ensuring you make the most of your smart thermostat.
Ongoing Support and Service: Our relationship doesn't end post-installation. With warranties and dedicated support, Browns Heating & Cooling stays with you every step of the way.
What Makes Browns Heating & Cooling the Top Choice in Chicago?
Wondering what sets Browns Heating & Cooling apart? It's our Local Chicago Expertise. Not only are we experts in our field, but we're also your neighbors. Our deep roots in Chicago mean we understand the unique requirements of homes in this area, allowing us to offer solutions perfectly tailored to you. But that's not all. Our Years of Experience, marked by a rich history and countless successful installations, stand as a testament to our unmatched expertise. And, at our core is a Customer First Approach. Your satisfaction isn't just a catchphrase for us – it's a genuine commitment. With every service, we ensure our solutions are aligned precisely with your unique needs and preferences.
Begin Your Chicago Smart Thermostat Installation Journey with Us
Whether you're on a tight budget or have specific requirements for your home, at Browns Heating & Cooling, we pride ourselves on tailored solutions with transparent pricing. Embarking on the journey to elevate your home's comfort has never been easier! From estimates to consultations, our booking process is a breeze. Let's get started today.
Call us at (708) 536-8134 or contact us. 
What's the advantage of a smart thermostat over a traditional one in Chicago?
Smart thermostats adjust to Chicago's unpredictable weather, optimizing heating and cooling for energy savings and improved comfort.
How does the local Chicago climate affect my smart thermostat settings?
Chicago's varying seasons mean wide temperature fluctuations, so your smart thermostat will adapt for energy-efficient comfort year-round.
Can Browns Heating & Cooling help with integrating smart thermostats into a larger home automation system in Chicago
Yes! Browns Heating & Cooling specializes in integrating smart thermostats within Chicago homes' broader automation systems.
What energy savings can I expect after my smart thermostat installation Chicago, IL?
Post smart thermostat installation Chicago, IL, many homeowners report savings of up to 20% on their energy bills due to optimized heating and cooling.
Do I need a separate smart thermostat for heating and cooling in Chicago homes?
No, modern smart thermostats manage both heating and cooling, ensuring year-round comfort in Chicago homes.