AC Maintenance In Chicago, IL
Expert Chicago AC Maintenance
The AC maintenance services offered by Browns Heating & Cooling could save you a lot of money on your Chicago and surrounding areas' energy bills. Cook County summers are hot, and a properly maintained AC system can keep your home at the right temperature.
Our locally owned and operating HVAC company was founded in 2016. We're EPA certified, and our technicians have the skills to work on all makes and models of air conditioners. Our skill set allows us to offer both residential and commercial services. The best interests of our customers are always kept in mind.
We're happy to offer sound advice about the state of your air conditioning system. Having a routine maintenance plan can help to keep your unit running smoothly, and we'll be glad to discuss all of your options with you.
Call us at (708) 536-8134 or book an appointment online.
Our Company Is Known For:
✓ Putting customers' needs first
✓ Charging fair prices
✓ Having flexible appointment availability
✓ Operating with integrity
Our air conditioning tune-up services are designed to increase the efficiency of your Chicago system. We'll do our best to extend the lifetime of your unit.
The Benefits Of AC Maintenance In Chicago, IL
Heating air conditioning is important in any location, but particularly in a city like Chicago where summers can be hot and humid. Here are some benefits of AC maintenance in Chicago:
Improved Efficiency:
Regular maintenance of your cooling system can improve its efficiency and performance. This means that it will use less energy to cool your home or business, which can result in lower energy bills and fewer greenhouse gas emissions.
Longer Lifespan:
By having your cooling system serviced regularly, you can prolong its lifespan and avoid costly repairs or replacements. Regular maintenance of your cooling system can help prevent small problems from turning into larger ones that could damage your unit beyond repair.
Improved Air Quality:
A well-maintained AC unit can help improve the quality of the air you breathe. Dust, mold, and other contaminants can accumulate in your unit over time, which can affect the air quality in your home or business. Regular maintenance can help keep your AC unit clean and ensure that it is circulating clean air.
Reduced Risk of Breakdowns:
AC units that are not maintained regularly are more likely to experience breakdowns or malfunctions. This can be particularly problematic in the hot summer months when you rely on your air conditioner unit to keep you cool and comfortable. By having your Air conditioning system serviced regularly, you can reduce the risk of unexpected breakdowns and ensure that your unit is functioning properly.
Peace of Mind:
Knowing that your AC unit has been properly maintained can give you peace of mind. You can rest assured that your unit is running efficiently, that the air you breathe is clean, and that you are less likely to experience unexpected breakdowns. This can help you enjoy your summer in Chicago without worrying about your AC repair or further maintenance.

Air Conditioning Tune-Ups In Chicago
Trained technicians from Browns Heating & Cooling can make any AC maintenance project in Chicago go smoothly. We'll perform a careful examination of your system in order to look for any lurking issues. Getting these minor problems fixed promptly can prevent them from turning into anything more serious. Our technicians can also replace dirty air filters to ensure you have clean air circulating in your home. So, book our heating and air conditioning repair, maintenance or tune up services in Chicago IL now!
✓ Be punctual to our appointments
✓ Work efficiently and meticulously
✓ Maintain a tidy work area
✓ Answer all questions thoroughly
During a tune-up, we'll lubricate all motors and other moving parts to reduce wear and tear on your system. We'll also make sure that all of the safety systems are working properly.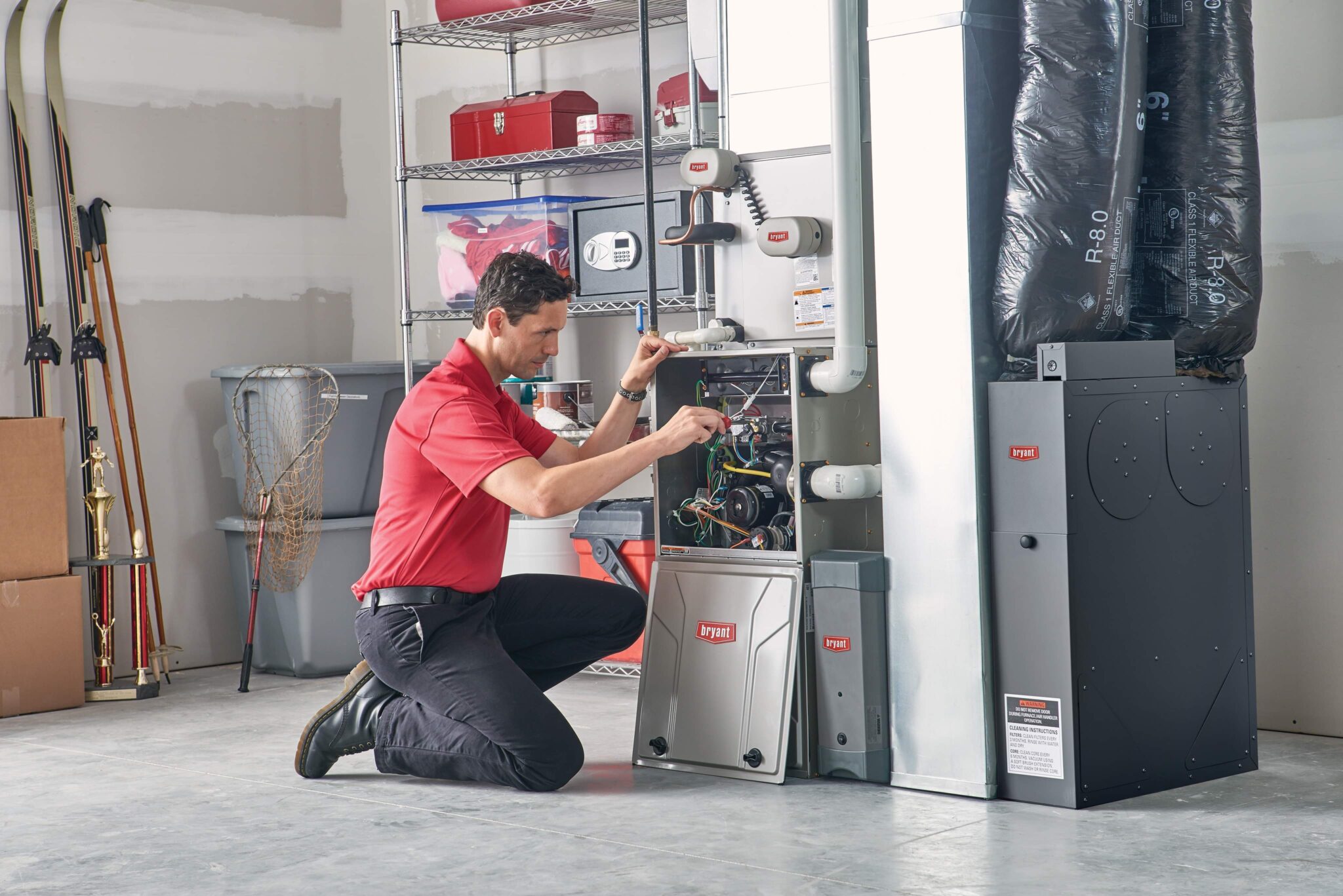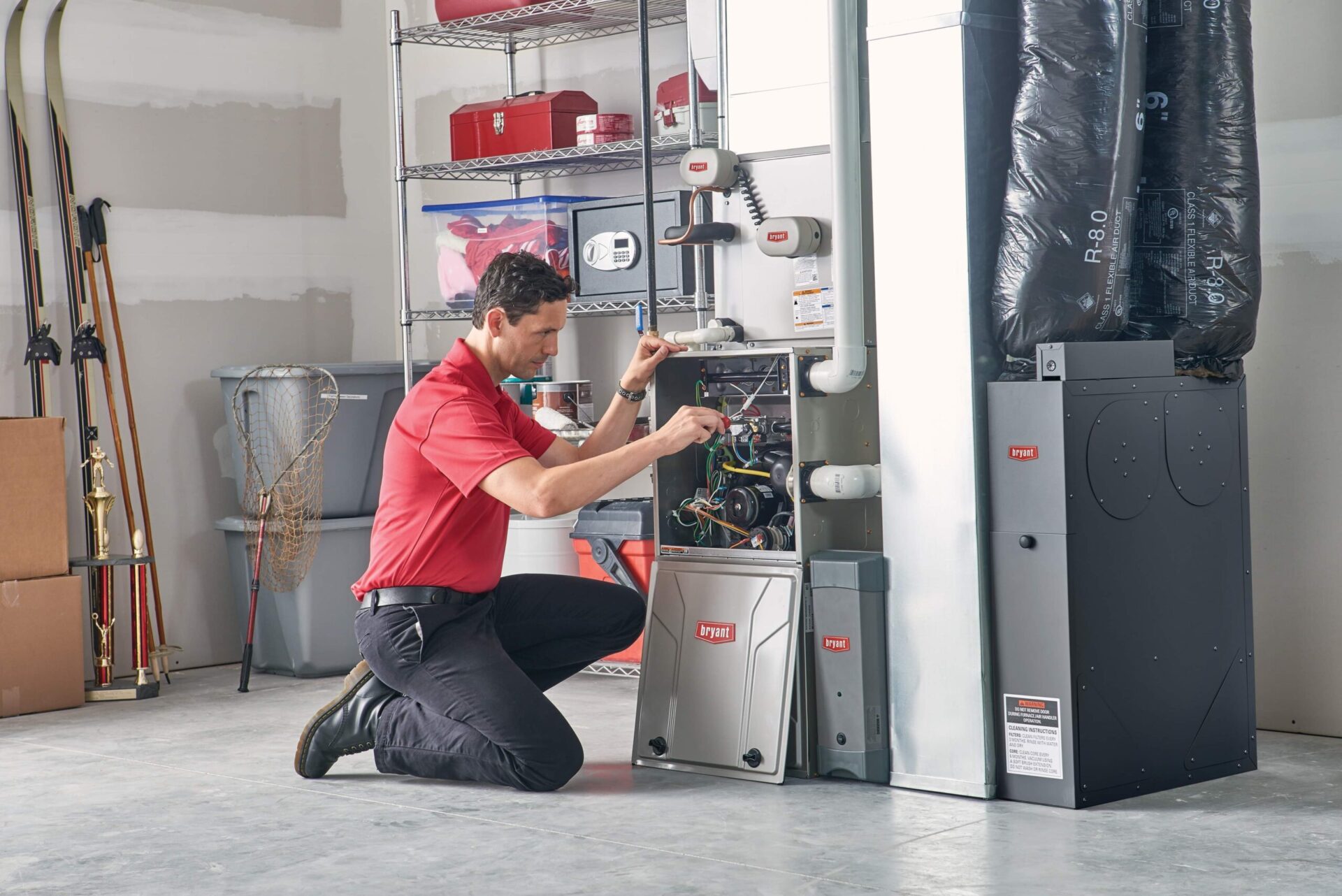 Schedule AC Maintenance With Us
In order to be upfront with our rates, we offer flat-rate, no-haggle pricing. We'll give you a cost estimate for any air conditioning tune-up in Chicago before we get started. At Browns Heating & Cooling, we're proud to back everything we do in Chicago with a 100% customer satisfaction guarantee. Our technicians refuse to cut corners with any aspect of their work. Exceeding customer expectations with everything we do is important to us.
Our team can help with air conditioner repairs, installations, and air conditioning recharge.
Get preventative maintenance and benefit from our air conditioning services in Chicago IL!
When Should You Begin Air Conditioning Maintenance?
It's best to have your AC unit serviced at least once a year before the hot summer months begin. This will help ensure that your unit is properly working and that you're not at risk of experiencing unexpected breakdowns.
Do We Offer 24–Hour Emergency AC Repair Services?
Yes, we offer 24–hour emergency air conditioning repair services in the Chicago area. Our technicians are certified to work on all makes and models of air conditioning units for both commercial and residential applications. We also provide comprehensive repair services for HVAC systems and indoor air quality solutions!
How Much Does Air Conditioner Maintenance Cost?
The cost of air conditioner maintenance will depend on the size and type of your system. Our technicians can provide a cost estimate for any project before they get started. We offer flat-rate, no-haggle pricing for our services.
What Are The Benefits Of Regular AC Maintenance?
Regular maintenance can help ensure that your AC unit is circulating clean air, reduce the risk of breakdowns, and provide peace of mind. It's also important to maintain your Air conditioning unit in order to keep it running efficiently and avoid costly repairs. If you need help with any of your air conditioning maintenance needs in Chicago, don't hesitate to reach out to Browns Heating & Cooling. Our technicians are highly experienced and knowledgeable, and they always go the extra mile to exceed customer expectations. Call us today to schedule an appointment!
Do We Provide AC Installation Service?
Yes, we provide AC installation services for both residential and commercial applications. Our technicians will make sure that your unit is properly installed and working correctly before they leave. We also offer a satisfaction guarantee for our air conditoning installation services.