About Browns Heating & Cooling
At Brown's Heating & Cooling, we bring years of experience and expertise to every HVAC service we provide. Since our establishment in 2016, we have been proudly serving the Chicago area, delivering reliable and top-quality heating and cooling solutions to our valued customers. Our team of skilled technicians is not only EPA-certified but also factory-trained, ensuring that they possess the necessary knowledge and skills to handle a wide range of heating and cooling systems. With our depth of expertise, you can trust us to deliver exceptional service and meet your unique HVAC needs.
Our mission is simple:
to ensure that you and your family stay comfortable throughout the seasons. Whether you need a quick repair, a complete system replacement, or routine maintenance, we have the experience and resources to get the job done right the first time.
Our HVAC Services include:
Our comprehensive HVAC services include furnace repair, replacement, and maintenance, water heater installation and repair, boiler installation and maintenance, AC repair, installation, and maintenance, as well as AC recharge services.
With our team of skilled technicians and commitment to customer satisfaction, you can trust Brown's Heating & Cooling for reliable and efficient solutions to keep your home comfortable year-round.
Our Team
At Brown's Heating & Cooling, we take pride in our team of dedicated service technicians, installation crews, and supervisors who are committed to ensuring your comfort in your own home. With years of experience, our team strives for excellence and settles for nothing less when it comes to serving our clients. We are constantly staying updated with the latest technology and exploring eco-friendly products to provide you with the best possible solutions.
Our team is available 24/7 because we understand that HVAC emergencies can happen at any time. We are here to keep you comfortable and don't charge extra for after-hours calls or holiday assistance. Your comfort is our top priority, and with Brown's Heating & Cooling, you can trust our friendly technicians, competitive prices, and reliable solutions.
Contact us anytime for heating and cooling services in the Chicagoland area, and experience the dedication and expertise that we bring to every job.

Browns Heating & Cooling is accredited by the BBB and has an A+ rating for honesty and integrity in our business practices.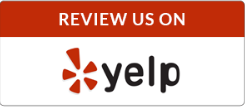 Unlike our competitors, we are a leading HVAC Contractor with a Solid 5⭐ Reviews on Yelp. Which reflects the quality of service we are offering.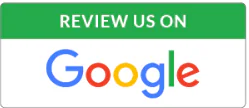 Most Trusted HVAC Contractor in Chicago, IL. Offering Unmatched Customer support, Reasonable Pricing & Genuine Advice.