Are You Just Here To Tell Us About Our Services?
Send Us Your Honest Feedback!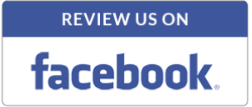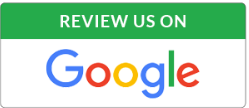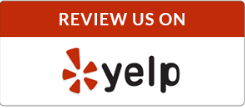 Thank you Browns! Browns heating and cooling visited to give my furnace it's annual 'check up'. The nice part about the scheduling was that they were super responsive by email (helpful when you're in a spot where it's hard to call) and fit me in pretty quickly for the service. They have a 3-hour visit window, which can be long, but they did call when they said they would (on their way). The service was done quickly and they talked me through everything I needed to know. I tried to find other options, but had varying degrees of responsiveness from other HVAC companies – so I was thrilled with Browns. I will definitely use them again if I need service or regular maintenance. Honest and reasonable.


I can't say enough about Browns Heating and Cooling. I requested a quote at 7am on a Thursday morning and within minutes my appointment was booked. Jesus was fantastic. He arrived on time, worked quickly to assess the issues and gave me fair, honest information so that I could make the best decision. I felt like a trusted friend or neighbor was fixing my heater. Thanks Mike for the speedy response/quick booking and a big thanks to Jesus for providing great service. I'm definitely using them again.


I was dissatisfied with my previous HVAC service company. I called Browns Heating & Cooling when water was pooling on my floor from the central A/C. They were awesome all the way through; from contact, scheduling, doing the work, to invoicing. Jesus came out and went over-and-above the call of duty. He went on the roof to check out the compressor when it wasn't necessary, and where other companies would find excuses and avoid going up there. He taught me some valuable things as well. I had the feeling he knew what he was doing, and was treating my problem as if it were in his own home. Thanks Jesus. Now I feel confident that I have a go-to company to call for heating and cooling.


I've called on Browns twice for my cooling and heating systems. On both occasions, Browns responded quickly and gave me a very reasonable quote as to how much the cost of the repair would be. I especially appreciate the professional and courteous manner in which their serviceman took care of us. On this occasion, Jonathan was great. Our malfunctioning heater was up and running again within two hours. I earnestly recommend Brown's heating and cooling to anyone in the Chicagoland area for their heating and cooling needs.


My heater was having issues that night on a week that had negative temperatures. I reached out to several businesses on yelp to give me a quote and this business was able to come within a day and clear on diagnostic fee. My technician came earlier than scheduled and he was able to diagnose the issue within a few minutes. I found out that my ignitor wasn't working so he left to grab one at the store which he quickly came back. Altogether everything was diagnosed, fixed within an hour and I was back up and running. I appreciated that my technician explained the issue and answered any questions before leaving. I will definitely consider them for future cleaning and issues.


On one of the hottest days of summer over a weekend our a/c stopped cooling. Monday morning I contacted Browns Heating and Cooling via Yelp. They came to our place within two hours of contacting them and Jesus was knowledgeable and very helpful. He took one step at a time to try a new part and save us money. It was pouring rain and he had to go on the roof of the building. His service was top notch. I would recommend for sure!


I was able to get a very fast quote. Jesus was able to come the next morning to fix my HVAC unit. Was able to assess the problem and come up with a solution to my unique problem. He went and picked up a new part from the warehouse and installed it that morning. Overall really happy with the result and service.