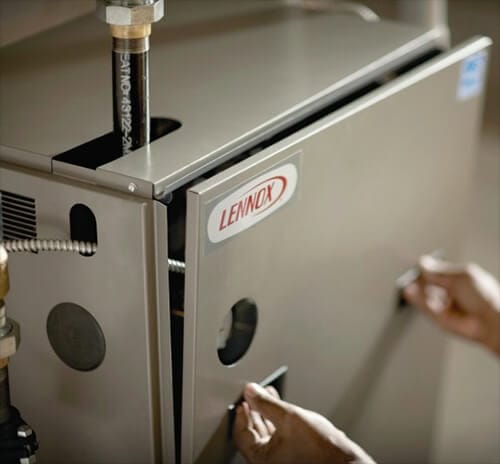 When summer arrives, you won't be using your gas furnace for months. You may wonder if turning it off can save you money. While this can save you money in some circumstances, it might not make sense.
Old Gas Furnaces
Old gas furnaces have a pilot light that's always lit. The pilot light consumes natural gas, so it is costing you money when you leave the furnace on during the summer. Besides saving money, you'll also lower your carbon footprint by turning your furnace off. Depending on the cost of natural gas, you may save about $50 a year by turning your old gas furnace off.
Read the owner's manual to find out how to shut off your gas furnace. In general, you turn the knob to "off," and then shut off the gas supply to your furnace. Make sure you don't turn off the gas supply to your water heater. This is a good time to also replace the filter.
Modern Gas Furnaces
.
Modern gas furnaces don't have a pilot light. They instead have an electronic ignition, which is much more efficient. There's no reason to turn a modern mid to high-efficiency gas furnace off in the summer.
[company_name] in Chicago, IL, can help you with your gas furnace. While we're proud to be a Bryant dealer, our skilled technicians can help you with any make and model of a gas furnace.
Your Furnace and Air Conditioner Work Together
It can be the case that your gas furnace needs to be on for your air conditioner to work properly. The furnace controls the fan that circulates air throughout your home. If this is the situation in your home, don't turn your gas furnace off in the summer.
At [company_name], we repair, install, and tune up heating and cooling systems. We can also improve your indoor air quality and help you with your water heater. Get in touch with us today to find out more.