Here in this article you will read about: Check out our top 5 Ways To Keep Your Heating Bill Low This Winter
Winter is here, and there's nothing more nerve-wracking than receiving a very expensive utility bill.
Here in Chicago, we've seen temperatures drop as low as -40, and keeping our homes warm and comfy can get costly! To keep expenses down while maintaining comfortable temperatures in your home.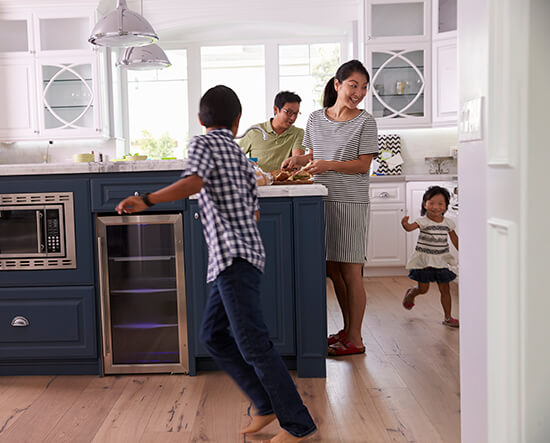 1. Bundle Up!
If you find yourself turning up the knob on your thermostat in a short sleeve shirt and shorts, think again. Before turning up the heat, make sure you're bundled up with a cozy sweater or sweatshirt, thick socks, sweat pants, and even a blanket that can be thrown around your shoulders while watching your favorite shows. We emphasize wearing socks again because if your feet are cold, your entire body will feel cold. By running your thermostat at a lower temperature, you can save up to $200 each year.
2. Seal The Vents to Unoccupied Rooms
Sometimes we have unoccupied rooms like guest rooms, our children's rooms who've gone away to college, or storage areas they are unoccupied for long periods of time. By sealing off the vents to these rooms, you can redirect the flow of heat to the rooms that you occupy the most! Once the vents are sealed, close the doors to keep the warm air in the rooms where they belong.
3. Humidifiers Are Your Friend
By using a humidifier, you can add humidity to the air in your home, allowing you to maintain comfort levels while running the thermostat at a lower temperature. This lower temperature will ultimately save you money on your gas and electric bills by cutting down on your furnace's runtime.
4. Keep Your Furnace Clean and Maintained
By keeping your furnace maintained properly and clean, you'll reduce your energy consumption substantially. By cleaning your furnace filter every other month, you'll increase its efficiency by more than 50%! Check your furnace filter every month, and always replace it when it gets dirty. Call us for an annual check-up to keep your heating systems running efficiently.
5. Invest in a Smart Thermostat
Adding a smart thermostat such as a nest or an ecobee will allow you to control temps directly from your smartphone. Installing an ecobee or any smart thermostat will offer you more control over your home's temperature whether someone is home or not. This can help cut the time that you are running high temperatures, saving you money on your utility bill throughout the year. Since you're able to control the temperature remotely, your home can still be warm and toasty by the time you get home without having been run all day.
Hope these 5 Ways To Keep Your Heating Bill Low This Winter will actually help.
Check our heating services, you will definitely need those this winter.
Ramod Brown, the founder of Browns Heating & Cooling, brings a wealth of HVAC experience to Chicago and its neighboring areas. With deep expertise in heating and cooling services, he simplifies complex HVAC concepts through his insightful blog posts. Whether you're seeking ways to enhance HVAC efficiency, troubleshoot issues, or stay informed about the latest trends, the Browns Heating & Cooling blog is your go-to resource for practical insights that will help you maintain a comfortable and efficient environment for your space.